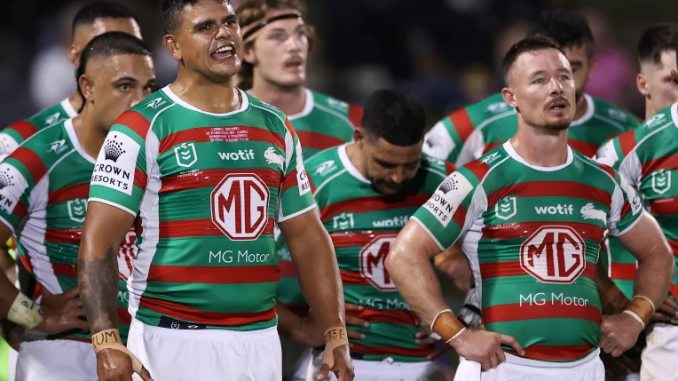 The News story was published in the Sydney Moring Herald on March 9, 2023, by Christian Nicolussi.
The story is about the alleged racial abuse of South Sydney Rabbitohs player Latrell Mitchell in the NRL game against the Penrith Panthers this Thursday.
Media
Several types of media are embedded in the story. After the introduction a nine-news video shows a part of the post-game press conference, followed by a picture of Latrell Mitchell. There are three more videos included that show the highlights of the game.
The amount of media provided makes it easy for the reader to get an overall picture of the topic.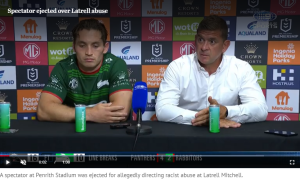 Links
The story has embedded link to the Herald's NRL fixture, a link to a related topic mentioned in the article, and a related article is linked. At the very end the NRL livestream and sport newsletter are linked.
A link to the full press conference would be an easy addition and would make the article more engaging.
Engagement
As of March 10, the article has 50 comments. Which is quite a lot for the short amount of time the article is online.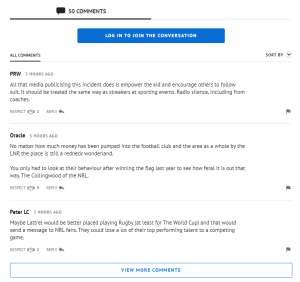 (word count: 187)