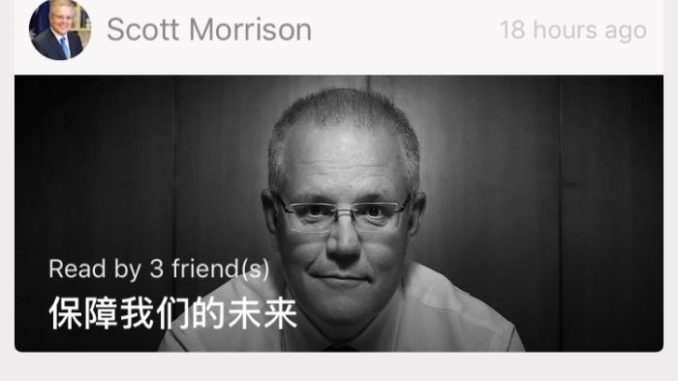 Topic
It's amazing how a Chinese social media platform has such significant PR value in western political field. I'm almost feeling proud to say that. Yes, you guessed it. WeChat is becoming such a key battleground in the Australian federal election 2019.
This year, it seems that the power of WeChat started to show when Bill Shorten joined the platform to limit Michael Daley's "Asians with PhDs" damage. Days later, Scott Morrison also intensified his presence on WeChat.
WeChat is now widely considered as the most direct gateway for reaching out to the Chinese community in Australia, however, is it really as effective as it may seem?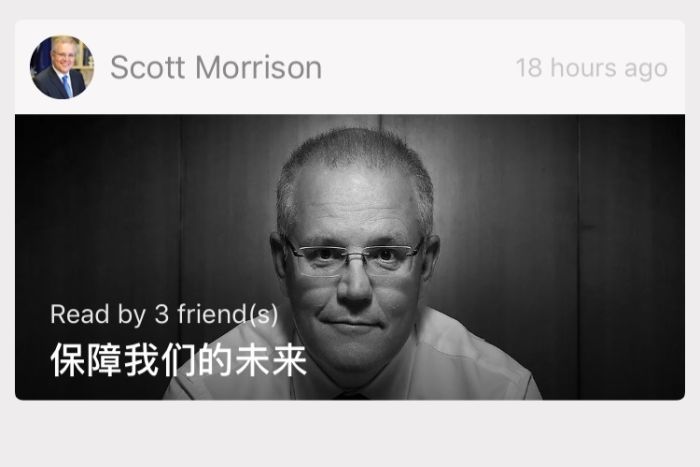 Story Angle and Relevance
I'm proposing to write a news commentary on how WeChat might be overrated as an election campaign strategy. The article will be comment on relevant federal election news stories and evaluate WeChat's effectiveness in delivering campaign messages.
Although there are a few news stories and opinion piece about Australian politicians exploiting WeChat online, there is yet to be an article coming from the perspective of Chinese-language media companies in Australia. These companies own the most popular WeChat subscription accounts among the Chinese community in Australia, and they have been working with Australian politicians and their PR team this year. Therefore, they are the most engaged bridge between these two parties. It will be interesting to hear about their industry insight.
Publication and Target User Group
This news commentary aims to be publish on Sydney Morning Herald, because it has the temporal and political relevance. In terms of the target audience, the article is seeking to address the PR practitioners who is working for election campaigns and those who might do so in the future. It will also be appealing to Australians who are keeping up with the federal election and people who want to know more about WeChat.
Source of Information
For commenting on Australian politicians' recent actions on WeChat, the article will include an interview with Professor Wanning Sun from University of Technology Sydney. She has done a comprehensive study on Chinese-language media companies in Australia and she has also been monitoring the role of WeChat in the Australian federal election 2019.
Pro. Sun Contact Details

Phone number: +61295149939

Email Address: wanning.sun@uts.edu.au
For providing industry insights, data and evaluation will be collected from some of the biggest Chinese-language media companies, such as Sydney Today and Nanhai Media.
These companies can be contacted via my personal work network.
Ideas for Multimedia, hypertext and interactivity
In the process of producing this news commentary, relevant news reports will be embedded within the text and primary data will be transformed into charts or other equivalent visually-pleasing form.
In the article, there will be a part that I discuss the prevalence of fakes news on WeChat. Here I might embed a "Buzzfeed-style" test with a mix of accurate information and relevant misinformation/disinformation (federal election related) on WeChat, to see if the readers can distinguish them.