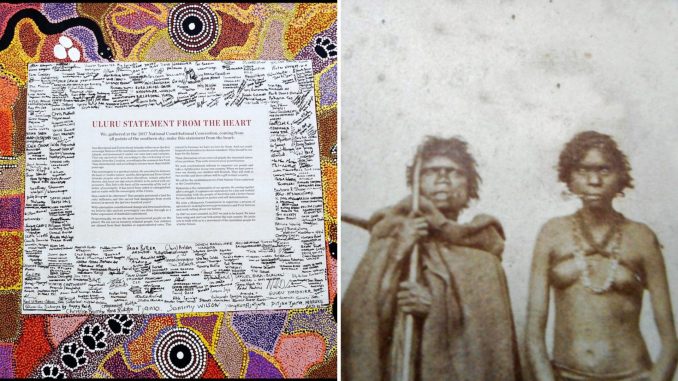 On International Women's Day this year, I listened to Teela Reid, a lawyer and advocate for the Uluru Statement of the Heart and the Indigenous Voice in Parliament, give a talk at an event in Sydney. During her presentation, she put up a slide on the screen, showing images of Mum Shirl, Barangaroo and Gladys Elphick, three significant Indigenous women in Australian history.
"Put your hand up if you know the names of these women," she asked the crowd.
Not a single hand was raised.
I felt my cheeks turn scarlet. Here I was, an Australian, a feminist, educated in Australia, and I didn't know who these women were. If someone showed me three images of British colonisers, I would know their names, I thought. How could that be?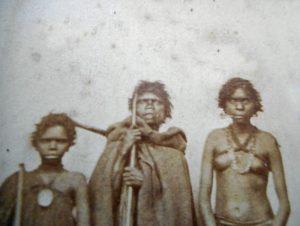 I would like to write an article for Crikey Australia to try to answer one main question among the many that came to my mind after the event. Firstly, why are women's voices important in Makarrata, or truth-telling Indigenous Australian histories and cultures, particularly at a school level?
Makarrata is one of the requests of the Uluru Statement of the Heart, a process of treaty-making and truth-telling to "capture our aspirations for a fair and truthful relationship with the people of Australia". This truth-telling process begins with young people at school.
With the upcoming referendum for the Voice in Parliament announced by the Albanese government last month, as well as current discussions surrounding the Uluru Statement from the Heart, my questions are timely ones to answer. The story would be relevant and interesting to the socially and politically aware Australian readership of Crikey and will allow them to think critically about our education system. The lack of Indigenous women's voices in telling Australian history hasn't been investigated much yet and would therefore make the article stand out.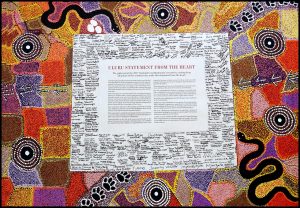 For more information, I will speak with prominent authority bodies in the Australian education system. The Australian Curriculum, Assessment and Reporting Authority (ACARA) list nine organising ideas to embed Aboriginal and Torres Strait Islander histories and cultures in the Australian school curriculum, including: "The significant contributions of Aboriginal and Torres Strait Islander Peoples in the present and past are acknowledged." I will speak with an ACARA spokesperson to learn the specifics of what is being taught in schools.
I will also speak with someone from the Australian Institute of Aboriginal and Torres Strait Islander Studies, specifically about their Education Strategy 2021-25, designed to "develop resources for the teaching of Aboriginal and Torres Strait Islander issues in schools".
Other organisations I will reach out to for more information include the National Indigenous Australians Agency and Reconciliation Australia.
For a human interest layer to the story, I would like to speak with Teela Reid, or another prominent Indigenous woman, to anecdotally show how important women's voices are in Makarrata, particularly at a school level.
As it will be a digital article, I plan to put together a short original video, using my interviews and my own narration, to engage the reader. I will insert hyperlinks to my sources and embed social media posts into the article. I'll also disperse original and Creative Commons images throughout the piece.
I hope you will consider this article for publication! Thank you.